CoC FY23 NOFO Funding Competition Information
September 11, 2023 Racine Local CoC FY23 Funding Rating & Ranking Prioritization
August 25, 2023 Last date to submit applications to CoC for FY23 Local Competition. Timeline with other deadlines.
August 16, 2023 10am-noon CST Mandatory Informational & Planning Zoom meeting for FY23 CoC Competition projects - new and renewal. The meeting will review voluntary reduction amounts, requirements for new projects, how to include health services through MOUs, and a brief discussion of leveraging other housing funding resources. Connect with the Zoom link.
August 15, 2023 Rating & Review Procedures and Appeal FY23 and Working through Racine coC FY23 Prioritization
July 28, 2023 HUD released detailed instructions for FY23 CoC renewal project applications and new applications.  Also, Accessing the Project Application in e-snaps 
July 28, 2023 FY22 CoC-funded agencies who intend to voluntarily reduce a current project, expand an existing one, or submit a new application. Agencies must notify via email their intent. For specific instructions, please see the email sent on July 19, 2023, at 12:16 PM. The deadline is July 28, 2023, by 11:59:59 PM CST.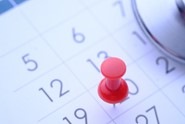 July 26, 2003 HUD has opened up the application process through e-Snaps for renewal and new project applications. Renewal projects may be entered through e-Snaps. 
July 05, 2023 HUD releases Competitive Application with a deadline of 7:00 PM CST on September 28, 2023. CoC FY23 NOFO Application
June 21, 2023 Agencies submitting a renewal application for FY2023 CoC Funding must complete and return the Rating & Ranking DEI Questionnaire no later than Wednesday, June 21, 2023, by 11:59:59 PM CST. DEI Questionnaire
June 08, 2023 Agencies submitting a renewal application for FY2023 CoC Funding should have APR (FY23) confirm data accuracy by June 8, 2023, by 5:00 PM CST. If you are done before that, please email Iraida to let her know.
May 15, 2023 Deadline for 2022 funded partners to email CoC Director of intent to reapply.
March 2, 2023 FY 2023 CoC Program Registration for Collaborative Applicants and United Funding Agencies (UFAs) closed March 2, 2023, at 5:00 PM EST.
The CoC Review process will be announced via listserv. CoC Registration and CoC Review resources are available.
View FY 2023 Funding Opportunity.
Tools and Tips for FY2023 HUD CoC NOFO
Do's and Don'ts (Source: National Alliance to End Homelessness)